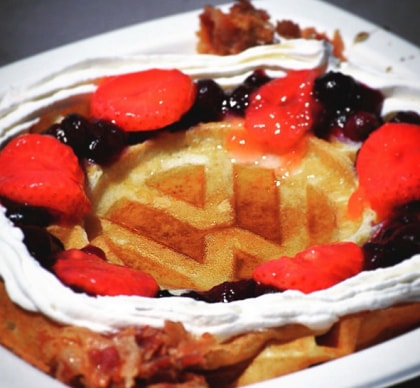 Checkered Flag VW knows just what the people of Hampton Roads want.  They have all their VW fans in Virginia Beach and beyond covered with amazing vehicles, at great prices and an amazing selection AND they show us yummy waffles that make our mouth water!

Which is better Checkered Flag VW fans, I want to take a poll-
-VW Waffles smothered in all kinds of sweet toppings
OR
-Buying a great new or pre-owned VW at an amazing deal and having a great time doing it?

That is really a toss-up for me.

For more information on all things VW, give Checkered Flag VW a call today at (757) 687-3447.