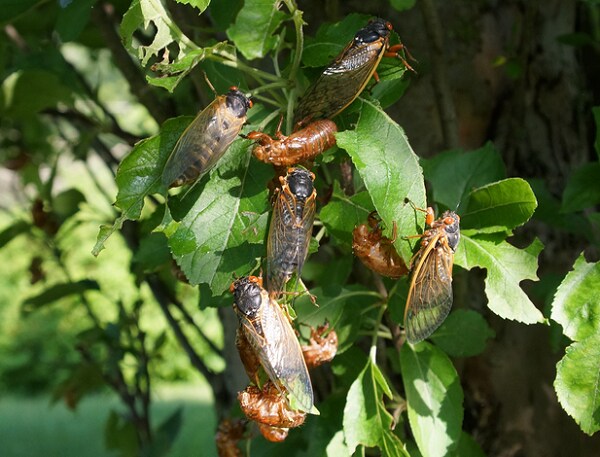 After 17 years underground, Brood II is ready to invade.
  Billions of winged-creatures are beginning to emerge from the soil along the Mid-Atlantic region.  With spring temperatures finally warming the ground to just the right conditions, the Brood II cicadas are coming out to play. 
But, this is no game.  The incredibly noisy nearly two-inch-long insects are expected to outnumber humans by 600 to 1 in the affected region.  Get ready for the crunch of cicada nymph skins under your feet.  And, if you're brave, try out a recipe for cicada soup!
Reports are coming in that over the past weekend, Brood II cicadas have emerged throughout Virginia, concentrated in Northern Virginia.  One
interactive cicada map
reports a Brood II cicada siting right here in Chesapeake. 
If you are unable to view the Cicada Video on this page, choose the following link and scroll down to this article.  Link:
Cicadas invasion 2013
For more breaking cicada news, stay tuned to the home of your
Virginia Beach Beetle
store,
Checkered Flag
.com.
Image source: [washingtonpost.com]
Video source: [huffingtonpost.com]