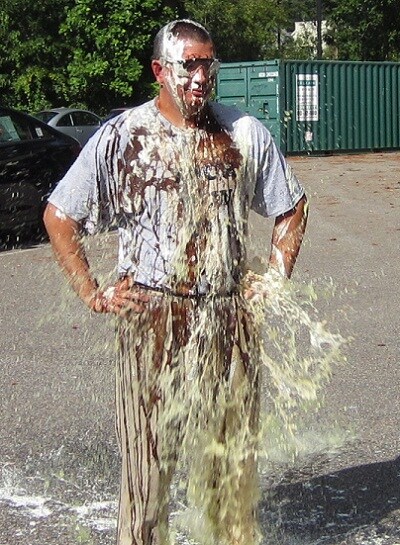 That mess that's all over him?  It hits your vehicle every day. 
No, I don't men mileage or worn tires.  I'm talking about the nasty stuff.  I'm talking about the poop. 
Every day our cars, SUVs, and trucks are spilled in, scratched up, and slowly eaten by salt and acid.  It's not something we think of when we see the shiny new rides perched prettily on our
Checkered Flag
lots.  But, these vehicles are an investment and should be taken care of as such. 
Now, we have customers who bring their vehicles in on a weekly basis for cleaning, and they usually stick to their maintenance schedules as well, but, there is another step you can take to ensure a long and happy life for your new auto. 
When you purchase your vehicle from one of our Norfolk or
Virginia Beach new and used car
stores, you will be offered a handful of extra options that are easy to rush over in the excitement of your final purchase process.  However, these offered
vehicle protection services
should be given special consideration before you drive your new baby off the lot.  Options such as
Environmental Protection
, Ding Shield Service Plan, Road Hazard, and
LoJack
could end up saving your vehicle and ultimately, your money, in the long run.  
See the following video then visit
Checkered Flag's Vehicle Protection Plans
page for full information.  Link to page: 
Virginia Beach Car Protection Services