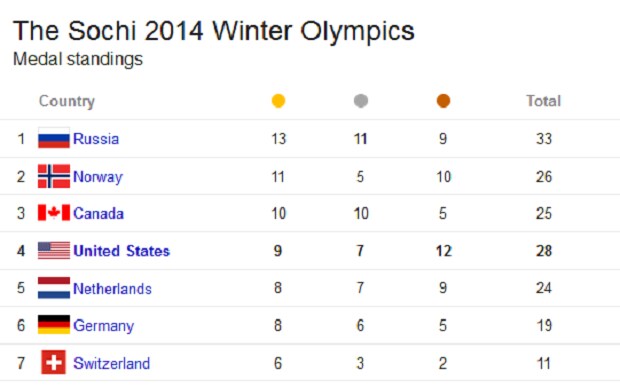 The Olympic Games in Sochi Russia are now in the history books.  No more outrageous outfits or marathons watching curling, and wondering how in the world it is played.  The beauty of the figure skating has gone for another season, and now we must wait for another 4.

I have to say honestly, I missed watching a few events this year, but really like to know where everything ended with regards to medal count.  Checkered Flag fans, we are here for you. 

Team U.S.A. was second in overall medals with 28 behind Russia that ended the Games with 33.

For all the latest news around Hampton Roads and beyond, stay logged in to checkeredflag.com.  For more information about the amazing selection of new and used cars at your Virginia Beach and Norfolk Checkered Flag locations, call (757) 687-3447.