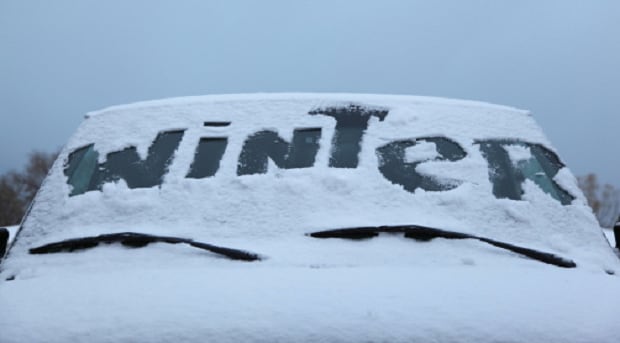 Hampton Roads residents have some serious identity issues when the temperatures dive down this low.  The area is quite unaccustomed to single digit temps and the roads and irritated looks on everyone wearing their 4 layers of clothing really showed it today.

With the temperatures dropping by 10 degrees at a time yesterday we got to experience spring and winter within hours.   Many don't know what to do in such weather, how do you dress, what are you supposed to do with the pipes in your house, what do you mean my car won't start?  All these questions are common in other parts of the US, and are often forgotten here in Tidewater.
   
HAMPTON ROADS, Va. (WAVY) - 10 On Your Side has the latest information on the cold that has settled in the area Tuesday.

In less than 24 hours, temperatures plummeted 50 degrees. Temperatures began in the upper 60s Monday morning, but quickly dropped into the 40s by the afternoon. By Tuesday morning, temperatures were in the teens across the WAVY viewing area.

Winds were predicted to be 15 to 20 mph with 30 mph gusts, making the temperature feel below 0 degrees at times.

Flight delays and cancelations were also rampant. Click here for flight information at Norfolk International Airport and here for flight info at Newport News/Williamsburg International Airport.

Homeless shelters in Hampton Roads told WAVY.com they expected larger crowds because of wind chills forecasted to drop below zero across the area. For information about emergency winter shelters for the homeless, click here.

P.E.T.A. also continued its straw delivery program to help pet owners keep animals warm during the cold, while reminding them if it is too cold for people, it's too cold for animals.

The Centers for Disease Control advises making sure your home is winter-ready in the following ways:

    Insulate walls and the attic
    Caulk and weather-strip doors and windows
    Install storm windows or cover windows with plastic from the inside
    Insulate any water lines that run along outer walls, that way water is less likely to freeze
    Service snow-removal equipment
    Have chimney and flue inspected
    Install easy to read outdoor thermometer

The CDC also recommends leaving all water taps slightly open so they continuously drip. Chief Meteorologist Don Slater shot a video Monday afternoon on how to run water through your pipes at your home to keep them from freezing.

Also, leave cabinet doors open under sinks to allow warm air in. If pipes do freeze, do not thaw them with a torch. Instead, thaw the pipes slowly with warm air from an electric hair dryer.

Prepare your vehicle for the winter weather with these tips from AAA Tidewater officials.

During the cold, make sure to stay safe both inside and outside your home. The CDC offers the following suggestions while indoors:

If you use a wood stove, fireplace or space heater, only use them if they are properly vented to the outside.
Do not burn paper in fireplaces.
Never use a space heater within three feet of anything that may catch fire.
Don't cook with charcoal or gas grills indoors.
Never use a generator indoors.

While outside, dress warmly with a hat, scarf or knit mask to cover face and mouth, sleeves that are snug at the wrist, mittens, water-resistant coats and boots and several layers of loose-fitting clothing.

Avoid exertion and prolonged exposure to the cold.

Source: [wavy.com]

Checkered Flag keeps you up to date on the most relevant Hampton Roads news and information.  Stay logged on to find out all the latest. 

Stay warm Checkered Flag fans!