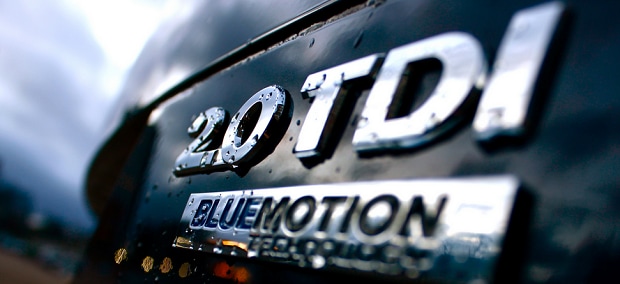 How could Volkswagen be truly surprised by the popularity of their TDI vehicles?  Say it ain't so!  How could that be the case when Hampton Roads loves so dearly Checkered Flag VW and all things made by the German auto masters?

Virginia Beach VW is enjoying the popularity of the TDI models and loves sharing the joys of infrequent pump usage with all those that wish to listen. 

Even VW is surprised by diesel popularity
By Brandon Turkus

We've known diesel has been gaining popularity in the US market over the years, but the pace with which oil-burning models have been accepted by American drivers has surprised Volkswagen, one of the fuel's leading proponents.

"Our going-in assumption, because we were going to have to conquest a lot of customers from competitors, was that those customers would be very wedded to petrol powertrains," said Volkswagen of America CEO Jonathan Browning. "We thought the step to convert them to the Volkswagen brand was going to be a fairly substantial step in itself, and then it would be an even bigger step to convert to diesel."

According to AutoCar, Volkswagen holds a 72-percent share of light-duty diesel sales in the US market, and while that's not wildly remarkable considering the overall size of the US market, the fact that 22 percent of VW's sales as of October 2013 have been diesel is quite impressive. Leading the way is the Passat TDI, built in Chattanooga, TN, a model earmarked for 17-percent sales but trending at about 30 percent.

"In fact, because [the Passat TDI] is such a compelling offer - almost 800 miles range, and with the typical US driving profile, it is possible to get even better-than-published fuel economy with the diesel because there's a lot of highway driving - customers are just raving about it," Browning told the British mag.

As we thoroughly enjoy the torque, economy and quiet operation of modern diesels, we're thinking this is good news.

Source: [autoblog]

I do not understand how Volkswagen can be surprised that something that works so brilliantly can be popular.  The concept alone is a seller.  The TDI engine saves the people of the Hampton Roads so much money, and runs so brilliantly, it has to be a top seller.

For more information on the modest manufacturer, VW, and the inventory of TDI vehicles in Virginia Beach VW's inventory, call (757) 687-3447.  See why all those that drive a Turbo Diesel VW are hooked.