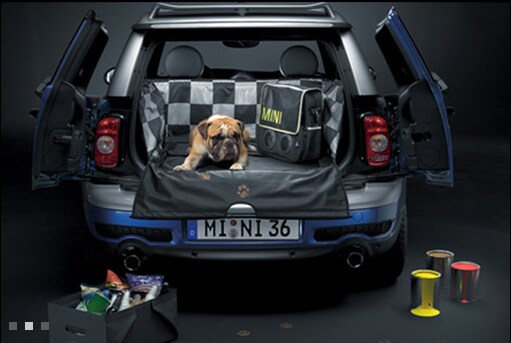 Each year around the holidays, we have fans writing in with an age-old question, "What should I get for the dad who has everything?"

Well, not that it's for guys only, as you will see, but the men in my life love, I mean LOVE, getting gifts with their vehicle brand logo on them.  The most excited I've seen my husband was when he purchased his new truck from Checkered Flag and he received a coffee mug with the brand logo on the side.  These cars and trucks are their pride and joy, and having a keychain or mug, or even neck tie with the brand on it lets everyone at the office know, "yeah, I've got a sweet ride."
 
Stop by any of our seven Checkered Flag locations for a full selection of brand accessories, clothing, hats, key chains, model vehicles, detailing supplies, and maintenance solutions that are sure to please even the pickiest person on your list.  Vehicle accessories are also wonderful gifts.  There's seat covers, rims, bug deflectors, auto emergency kits, you name it.

If you're looking for something original this holiday season, why not set up a full car or truck detailing service?  We can set you up at any of our locations.

And we've got stuff for the ladies too!  I myself had my eye on a pretty pink Toyota hat.  You can even find gifts for your dog friends through Checkered Flag MINI.  Gifts are available for all ten Checkered Flag brands including:  Checkered Flag Audi, BMW, Honda, MINI, Toyota, Jaguar, Porsche, and Volkswagen.
 
If you would like to check to see if a particular item or type of item is available, just call (757)490-1111 and ask for the Checkered Flag parts and accessories department for the particular brand.  Oh, and just a little secret here, most of the Checkered Flag locations offer up free coffee and cappuccino, so pop on in, pick up a few gifts, have a cup of joe, and continue on with your marathon shopping!