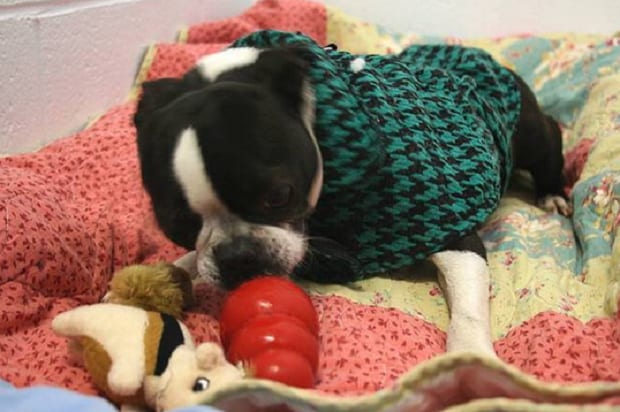 Ever Monday morning needs a little note of happiness to kick it into play.  Checkered Flag is happy to oblige.  Local animals that were taken from a suspected puppy mill in NC are being adopted quickly, as reported by the SPCA in Elizabeth City. 

Checkered Flag and their family of new and used car dealerships are animal lovers.  It made our hearts smile to see that these animals have found their way to loving homes. 

Rescued dogs begin to find homes   

GATES COUNTY, N.C. (WAVY) - Just days after 115 animals were rescued from a suspected puppy mill in Gates County, some of the dogs are in the process of finding homes.

Tuesday, a Humane Society spokesperson said about 40 dogs and more than 75 other animals were rescued from a small farm. The investigation started when a complaint about an emaciated horse prompted concern with local law enforcement.

Friday, the SPCA of Northeastern North Carolina told WAVY.com five of the rescued dogs have adoptions pending. The SPCA branch took in two pugs and three Boston terriers.

A shelter spokesperson said people were "knocking down its doors" after they saw the story.

The shelter is opening an off-site adoption center inside Southgate Mall in Elizabeth City on Dec. 1. A spokesperson said that will allow them to bring in more animals at the shelter.

The SPCA of Wake County took in 35 animals, including 32 dogs. A spokesperson said some of the animals are still in urgent care, getting the veterinary help they need. Others are waiting to be cleared for adoption.

Source: [Wavy.com]

Glad to hear that some of the animals have found loving homes, but there are still more that need families.  Contact the Elizabeth City SPCA if your house could use a furry creature. 

For more information about this and other Hampton Roads happenings, stay logged on to Checkeredflag.com.