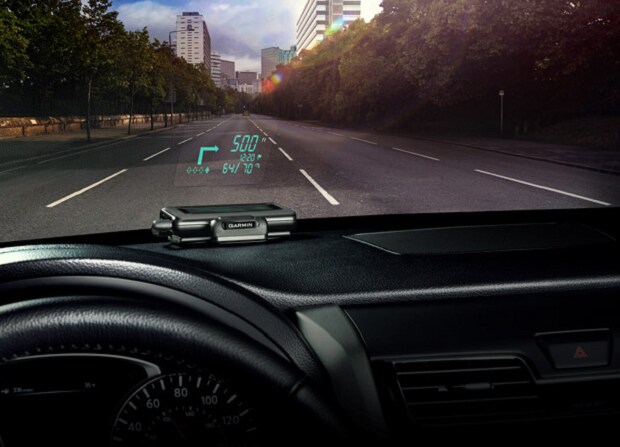 Technology
-when it is easy and relatively inexpensive-can be a lot of fun.  Things that make life complicated or cumbersome have no place in a car where your entire focus should be on the road.  Virginia as well as the rest of the world is getting smart about texting, talking and the need for a driver to keep their eyes on the road. 
It is for this reason that
Garmin
is one smart company.  They have designed a
Navigation system
that can mount in just about every vehicle, is uncomplicated, and is inexpensive.  This device will display the
directions on the windshield
of the vehicle ensuring that the driver does not have to take their eyes off the road.  The device should be released this summer-making summer vacations all the more safe.

Garmin adds head-up display for navigating in any car
By Jeffrey N. Ross

We recently reported that a growing number of cars are offering head-up display units from the factory, but Garmin has come up with an innovative device to add this helpful technology to just about any vehicle. For just $129.99, the
Garmin HUD unit
is small, portable and can display navigation commands on the windshield (or an attached reflector lens) so the driver doesn't have to look away from the road.
The unit mounts atop the instrument panel and requires a transparent film to be installed for windshield use, but installation should be pretty simple. Easier yet, the system gets its directions from Android and iOS smartphones, but it requires the purchase of maps from
Garmin StreetPilot
or
Navigation
, which start at $29.99. The display shows typical nav information such as turns, distance to next turn and estimated time of arrival in addition to speed limits, traffic information and even traffic camera locations.
Garmin's HUD
will go on sale this summer.
Source: [
autoblog
] via Garmin
Isn't the modern age wonderful?  Just think, back when I was a girl we would actually have to read a map or ask for directions from a real person.  Now with the assistance of technology, we don't have to socialize at all. 
Okay, all joking aside, this is pretty cool.  I can't wait to see the first one on the shelves for all of the 15 seconds that it will remain there before a person more technologically savvy than I buys it. 
Checkered Flag
fans, what do you think of this new gadget?  Chime in; I can't wait to hear your opinion.  I can imagine that pretty soon the advanced manufacturers that are part of the
Checkered Flag
family in
Virginia Beach
and
Norfolk
will soon have these in the cars as standard equipment.  Oh, isn't the modern age great? 
Hampton Roads
will be a much safer place to drive now that people can't text and they don't have to take their eyes off the road to look at directions on some of the crazy roads.