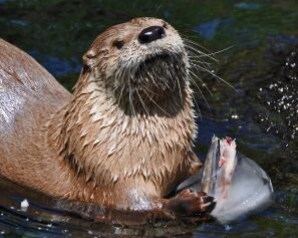 Here's another great
Hampton Roads event
announcement from our friends at MyActiveChild.com.
Celebrate Earth Day this Saturday at The
Virginia Living Museum
in Newport News from 9am-5pm!
Animals will receive toys and treats while visiting families can learn about the benefits of recycling and reducing waste.
There will be a dedication of the museum's Solar Education project, as well as crafts, tattoos, giveaways, a plant sale and earth-friendly animal shows. You can also see a car that runs on vegetable oil!
Where: Virginia Living Museum 524 J. Clyde Morris Blvd., Newport News, VA 23601
When: Saturday, April 20, 2013 from 9am-5pm
Cost:
    Free for VLM Members
    Adults $17
    Children $13, ages 3-12yrs
Exhibitors will be onsite from:
    Chesapeake Bay Foundation
    Green Foundation
    Master Naturalists
    Newport News Waterworks/HR Green
    Seafood Watch
    Sierra Club
    US Fleet Forces Command
    Wildlife Response
Green vendors will include:
    Best Value Remodelers
    It Works! Global
    Lavaliers by Charles
    Lynn Rene MacDonald's 3D Works on paper
    Oberweis Dairy
    Owl Branch Bakery
    Retro Giraffe
What you can recycle at this event:
    Gently used books to benefit the Up Center
    Old sneakers for the Nike ReUse a Shoe Program
    Batteries 
    Ink jet and toner cartridges
    Computer equipment
Photo courtesy of Virginia Living Museum.
Stay tuned to the home of your earth-friendly vehicles stores,
Checkered Flag
.com, for the latest on
Hampton Roads events
.