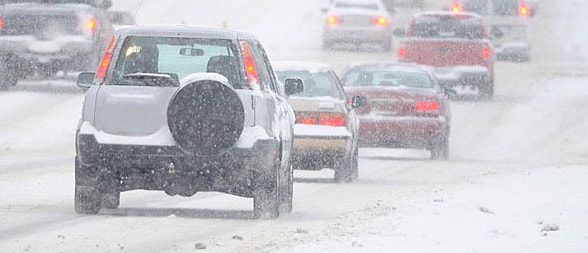 VDOT warns drivers of possible hazardous road conditions Monday morning throughout Hampton Roads. 
Source: [pilotonline.com]
A snow storm sweeping across the country from Kansas City to Washington might cause slick driving in the Hampton Roads area Monday morning, according to Lauren Hansen, spokeswoman for the Virginia Department of Transportation.
The department is salting roads and bridges in preparation for snow and freezing rain that may continue into early Monday, she said.
Up to a half-inch of snow could accumulate in northern Newport News and Hampton, though no accumulation is expected in Norfolk, Chesapeake or Virginia Beach, said Tim Gingrich, meteorologist for the National Weather Service.
The precipitation should taper off by 9 p.m., he said.
Checkered Flag drivers should be sure to give themselves plenty of extra time for their morning commute.  Stay tuned to Checkered Flag.com, the home of your best automotiveservice centers in Hampton Roads, for local Hamtpon Roads school closures or Hampton Roads weather delays tomorrow morning.