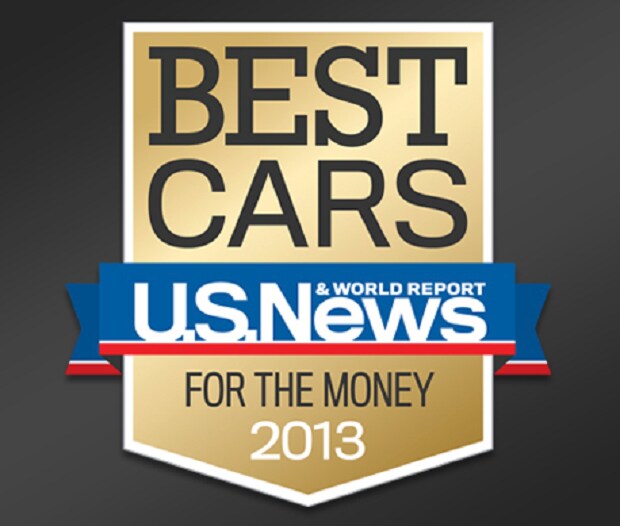 The automotive industry uses the internet tirelessly to make each brand stand out and become stand alone.  With many of the brands seeming very similar (although us car people know that what looks similar is often very different) many look to companies such as JD Power and Assoc., KBB, and other sources such as those in reliable news outlets.  One such reliable source time and time again is US News. 

The released their "Best for the Money Award" and Checkered Flag is VERY happy with the results.  The Virginia Beach and Norfolk, dealerships always knew that they had something really great in the brands that they hold, but they have had it confirmed once again.  Holding Toyota, Scion, Honda, Hyundai and BMW-this list makes the Checkered Flag dealerships along Virginia Beach Blvd. a must see for smart consumers in Hampton Roads.

Ford, Toyota clean up in Best Car For The Money Awards
By Jonathon Ramsey

The U.S. News Best Cars for the Money Awards picks winners by looking at the average transaction price, five-year total cost of ownership, the regard a car has from the automotive press, reliability figures from J.D. Power and Associates and safety data from the National Highway Traffic Safety Administration and the Insurance Institute for Highway Safety. The result, according to the magazine, is "the best combination of critical acclaim and long-term value."

Ford nabbed six of the 21 categories that received awards this year, the Focus, Fusion, Fusion Hybrid, Taurus, Escape and Edge getting trophies. Toyota and its Lexus and Scion sub-brands took another five, the Tacoma and Tundra owning the two categories given to pickup trucks. The other ten awards were split between Honda with three, Buick with two, and one each for Subaru, BMW, Hyundai, Chevrolet and Mazda.

Source: [autoblog]

Checkered Flag has the "Best" sprinkled in every category of the given awards.  My personal favorite though is how Toyota has completely swept the "Best Trucks" category with their Tacoma and Tundra.  This left all consumers no choice but to confirm that Toyota has truly taken the truck market.

To come experience the "Best" vehicles available for your money come in to any one of Checkered Flag's dealerships in Virginia Beach and Norfolk.  The treatment that you receive and the products available will leave you in no doubt that you truly are a masterful consumer.  To schedule your test drive today call (757) 687-3447.