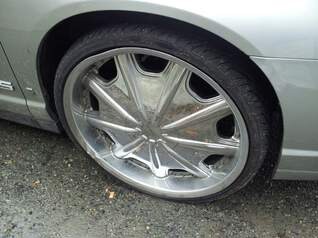 Checkered Flag
will have to detour a span of I-264 eastbound near Ballentine Blvd this afternoon.  
Traffic that warranted our local news stations to post warnings across our screens is just now starting to subside.  State police shut down a portion of I-264 eastbound after several vehicles reported flat or popped tires due to the potholes.
The incidences took place on the stretch of I-264 near Ballentine Blvd, an area well-known to most of our Checkered Flag drivers as the worst road nightmare in Tidewater.  Multiple vehicles are currently sitting in the emergency pull-off lanes with pothole-related damage.
This morning's rain did nothing to help matters, filling potholes and disguising the depth and destructive potential to commuters. 
Stay tuned to
Checkered Flag
.com for an update on the I-264 closures. 
Image and information source: [wavy.com]