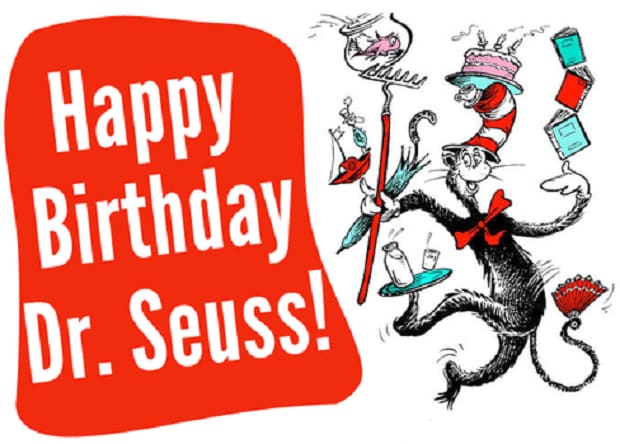 Who doesn't love a great childrens story?  Something that takes them away to another place-Checkered Flag loves all things magical to children.  They work with area Norfolk and Virginia Beach schools to improve the learning environment of students and help them achieve the highest level of success. 

Another such activist for children was Dr. Seuss, or Theodor Seuss Geisel, as his parents named him.  Well, it is his birthday this upcoming weekend (March 2nd) and Checkered Flag would like to remember him the week before his birthday.  Theodor Seuss Geisel was an American writer, poet, and cartoonist most widely known for his children's books written under the pen names Dr. Seuss, Theo LeSieg and, in one case, Rosetta Stone.

For those out there that have been living under a rock, he will always be remembered for his children's stories that featured amazing creatures of fantasy, that did wild things, all while staying in rhyme.  The rhyme may not have always had true words to the Webster's Dictionary, but they were true and real enough to the children that were able to imagine faraway lands through the stories.