All Checkered Flag locations will close this evening December 31st at 6pm and re-open tomorrow, January 1st, from 11am to 5pm.
And- you didn't here this from me-- but, our sales managers have been known to do some crazy things with pricing and discounts on the last day of the year.  So, if I were you, I'd get to one of our stores before 6pm TODAY.
We wish all of our
Checkered Flag
fans a safe and Happy New Year!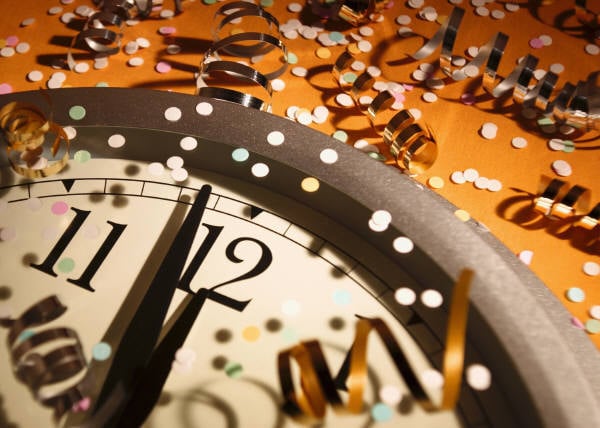 If you're going out in Hampton Roads this New Year's Eve, you have a few options to get you and yours home safely. 
Of course,
Checkered Flag
hopes our fans wouldn't go out to toast the New Year without a designated driver.  However, if you or anyone you are with find yourselves in need of a ride home, there are a few options.
You could take a taxi home.  Yes, the wait will be long and the fare will be high, but, getting home safe is worth every bit of it.  Here are numbers for our Hampton Roads taxi services:
Andy's Cab Co.   
Norfolk, VA
757-461-8880    
Andy's Cab Co.
Virginia Beach, VA
757-495-3300
Norfolk Checker Taxi
(757)855-3333
Lola Taxis
Virginia Beach, VA 23464
(757) 777-4071
Roadrunner Taxi LLC
603 22nd St, Virginia Beach, VA 23451
(757) 216-9230  *They have coupons available online
All City Cab Co. Inc
3712 S Plaza Trl, Virginia Beach, VA 23452
(757) 428-8294
If you are out partying in Portsmouth, the Portsmouth Sheriff's office is offering up a free ride to your home (or hotel) for anyone too drunk to drive home.  If you live outside of Portsmouth, the Sheriff's office will still take you, as long as it's within a reasonable distance.  The service is available between 10pm and 2:30am.  Call (757)393-5030 to be picked up.
If you have a guest or friend who absolutely refuses to leave their vehicle and are too drunk to drive, AAA Tidewater, Anheuser-Busch, and Hoffman Beverage Co. are, once again, sponsoring Tow to Go from now throughout New Year's night. 
Article courtesy of AAA Tidewater Virginia-edited for length
The goal of the program is to provide a safe alternative to drinking and driving on area roads. The service will be available in the Greater Hampton Roads area from now until 6:00 a.m. on January 1st, 2013.
Motorists, bartenders, restaurant managers, party hosts or passengers of a drinking driver can call (757) 631-1700 between these dates and request a free Tow To Go home during this holiday season. Callers simply tell the dispatcher, "I need a Tow To Go," to receive both the free tow and ride home.
Callers need to keep in mind that the service excludes rides for passengers, is restricted to a one-way, one-time ride for the driver, and the destination is limited to the driver's residence. Reservations are not accepted, and the tows are available within the greater Hampton Roads area.
The Tow To Go program is open to any driver; AAA membership is not required. This service is provided free of charge to prevent alcohol-related car crashes. This marks the 8th year that AAA Tidewater Virginia is offering its free Tow To Go service to the public during the holiday season.
"We want motorists to be aware of the high crash risk from drinking and driving associated with holidays and encourage them to think twice about getting behind the wheel if they have been drinking," said AAA Tidewater Virginia spokesperson Georjeane Blumling.
Checkered Flag wishes all of our friends a safe and Happy New Year! 
Stay tuned to
Checkered Fla
g.com for more Hampton Roads holiday event news.