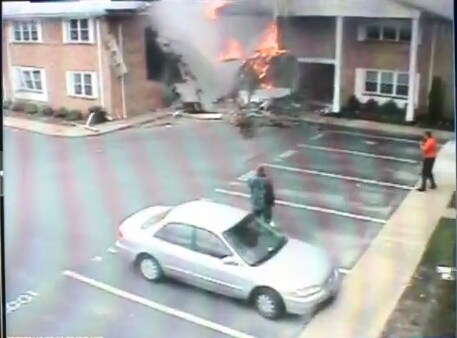 Remember the
jet that crashed in Virginia Beach
earlier this year?  The
Navy F/A-18 D Hornet crashed into an apartment
in the Mayfair Mews complex on Friday, April 6, 2012. 
Well, today, The Virginian-Pilot released video taken by the apartment's security camera.  While you cannot see the jet plane hit, you can see the moment of impact as the camera shudders, and the following rush of people and emergency crews that followed. 
If you are unable to view the
jet crash video
on this page, choose the following link and scroll down to this article.  Link:
Virginia Beach Jet Crash Video
For more
Hampton Roads news
videos, stay tuned to the home of your favorite
Hampton Roads car dealerships
,
Checkered Flag
.com.
Video source: [pilotonline.com]