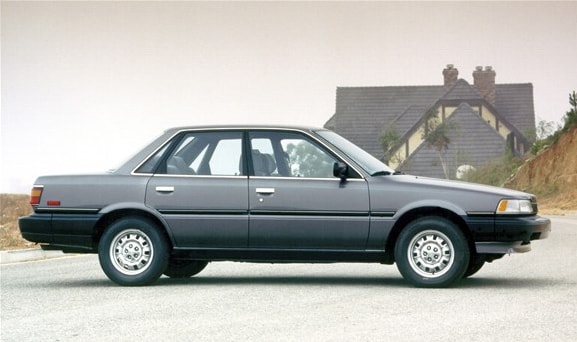 One car or truck is stolen in the United States every 26 seconds. But, there may be a way for our Checkered Flag fans to avoid having their wheels snatched.

Just come trade in any of these 10 Most Stolen Cars and Trucks toward a new car at Checkered Flag.

America's 10 Most Stolen Vehicles
By Chuck Tannert of MSN Autos

There's possibly no other movie phrase, inane as it is, that can reduce a grown man to tears — whether for the humorous effect or the horror that comes from realizing your car was just stolen — quicker than, "Dude, where's my car?" If you've ever returned to the spot where you last parked, only to find an empty space, or possibly some shattered glass on the ground where your car stood, then you know what we're talking about. The fact is an automobile is stolen every 26 seconds in the United States. And even crooks have their favorites. Fortunately, the National Insurance Crime Bureau tracks auto theft and releases a list every year.

Click through to see the NICB's list of the most stolen vehicles in the nation for 2012.

America's 10 Most Stolen Vehicles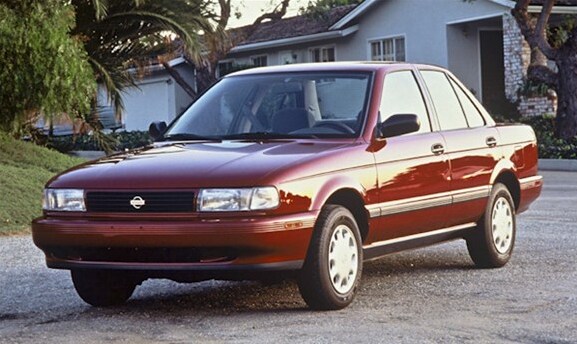 10. 1994 Nissan Sentra

You might ask yourself what's so appealing about this hand-me-down from grandma. Not much. The Sentra is not very attractive, it didn't get amazing reviews, and it isn't sporty. Its value as a complete, whole car is very low. Chopped and parted out, however, the Sentra is worth quite a bit. For example, a 2000 Honda Accord LX cost $22,365 when new, but it would cost $68,065 today if it were built entirely from Honda replacement parts.


9. 2002 Ford Explorer

Surprisingly, trucks and SUVs see the most theft in proportion to their worth. According to the Highway Data Loss Institute, the value of the loss of a luxury SUV is more than six times as high as the average for all passenger vehicles. While the gas-guzzling Ford Explorer may not have much in the way of resale value these days, its 4.6-liter V8 engine shares parts with a number of Ford products, which makes them highly coveted by thieves.


8. 2004 Dodge Pickup

One of only three vehicles on this list less than 10 years old, the Dodge Ram is a victim of its own popularity — as well as its brick-house build. It boasts beefy axles and snarling V8 and diesel engines. Pickup trucks are also often targeted for the valuables they carry, such as tools.


7. 1999 Chevrolet Pickup

The Silverado has been one of the best-selling trucks in the U.S. for decades. Sadly, the Silverado is enticing because Chevy was slow to put in extra security features on many of its trucks. However, newer models commonly are equipped with security devices such as keys equipped with smart chips that are wired to the vehicle ignition system to prevent theft.


6. 1994 Acura Integra

The popularity of street racing might have taken a nose dive in the past few years, but there are still enthusiasts who would pay handsomely for a go-fast Integra. However, Acura's entry-level coupe, which was replaced by the RSX in the 2002 model year, is most likely targeted for its parts. The Integra engine can fit into other Hondas, for example.


5. 2000 Dodge Caravan

What about Dodge's symbol of domesticity is so enticing to the underbelly of society? It is possible that thieves like the easy-sliding doors and cavernous cargo space. More likely, however, is the value of the minivan's removable third-row seat and 2.4-liter 4-cylinder engine. Beyond that, thieves supposedly like the Caravan for its lack of anti-theft features, along with numerous airbags and catalytic converters worth good money.


4. 1991 Toyota Camry

We're guessing this one has more to do with sheer volume than with any actual demand for parts. It's not surprising that one of the best-selling passenger cars in America also has one of the highest rates of theft. In fact, for every 1,000 Camrys produced in 2009, 3.58 were reported stolen.


3. 2006 Ford Pickup

Over the past several decades, Ford's F-Series pickups have become more than simple workhorses. They are thoroughly modern pickups, with cleaner-burning and more powerful engines, increased passenger and cargo room, and relatively refined interiors. All these refinements have made the pickup more attractive to thieves. In addition, all body styles in 2006 had four doors; extended cabs (SuperCabs) could be had with a shorter bed for easier fits in tight garages; and crew cabs (SuperCrews) provided more passenger room than ever before.


2. 1998 Honda Civic

Like many of the vehicles on this list, the combination of outrageous production numbers and relatively high-dollar parts makes the Civic popular among thieves. The 1995 Honda Civic is another popular car with the tuner movement, where enthusiasts can dump thousands of dollars into customizing their cars. Cheap reconditioned parts or engines are attractive targets for crooks looking to make some bank.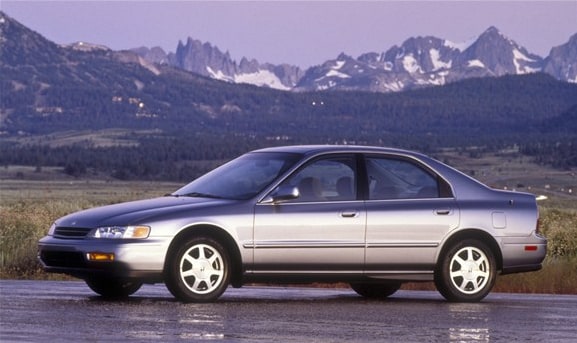 1. 1994 Honda Accord

For the fourth year in a row, the 1994 Honda Accord is the most stolen car in the U.S. Honda has been a brand synonymous with safety, quality and endurance ever since the first Civic landed on our shores in 1972. Ironically, it is these qualities that make the Accord a fave among thieves — that and the 1994 Accord's lack of anti-theft technology. Basically, its parts are in high demand and the car is easier to steal.

End of article.

Is anyone else amazed that there are enough 1991 Toyota Camry models left on the road to make this list in 2012? It's no surprise to any of us here at Checkered Flag Toyota.

If you're ready to purchase a vehicle that will still be the envy of car thieves after 21 years, call our Hampton Roads new or pre-owned car store here at (757)490-1111.

Article and image source:[msn.com]