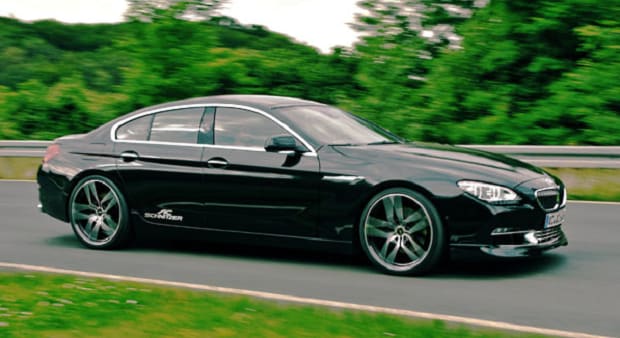 BMW.seems to be the answer to many automotive questions.  Do I love speed?  Do I love comfort and luxury? The stylish lines mixed with an engine that will throw your head back give both the refined and the racy options.  The new BMW 640i Sedan is one such example.  The lines of this car will certainly get anyone's attention and the speed coming from the 360-horsepower engine is amazing.   I love when something beautiful comes together.

AC Schnitzer works over BMW's new 6 Series Gran Coupe
By: Jonathon Ramsey

German powerhouse tuner AC Schnitzer has spent some time fettling the new BMW 6 Series Gran Coupé, the result being a 360-horsepower 640i sedan with all the restraint of a Mako shark. The additional grunt adds up to 40 hp for the 640i and 47 hp for the 640d, with said grunt made more finely tuned as it rides on Schnitzer's own spring kit and wheels that range from 19 to 21 inches in diameter.

Eight-piston calipers up front should provide plenty of stopping power and trademark Schnitzer bits like the prognathous skirting and exhaust tips will let everyone know that this BMW means serious business.

Source: [autoblog.com]

Come in and test-drive the amazing vehicle.  Feel the power yourself.  Call Checkered Flag BMW, your Virginia Beach BMW dealer at (757) 490-1111 for more information and to schedule your experience today.