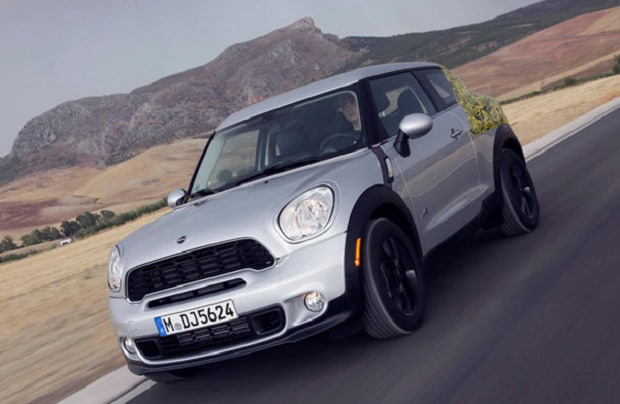 I like keeping my promises, so here goes. I stated that I would keep our Checkeredflag.com followers informed on new pics and information that came out on the New MINI Paceman.   MINI's inquiring minds (the car, not the size of the minds inquiring), are now going to be satisfied with learning more about the Paceman.  The new 2013 Paceman is having its photo taken and is ready for its close-up.  From all current accounts the style is getting great reviews.

Mini previews Paceman with new 'spy shots'
By  Jeff Sabatini

Look at this: Mini has posted official 'spy shots' of the 2012 Paceman to its Facebook page. Cheeky Germans.

As we know, the Paceman is coming early next year as a late-to-market 2013 model. Despite reports that Mini would be dropping the catchy name that christened its original concept in favor of the more literal Countryman Coupe moniker, none other than Dr. Kay Segler, senior vice president of Mini brand management has gone on record saying that the Paceman name is for real.

Also for real is the rest of the Paceman concept's design, starting with the rear-slanting roofline, which strikes us as a better-executed take on the Mini Cooper Coupe design.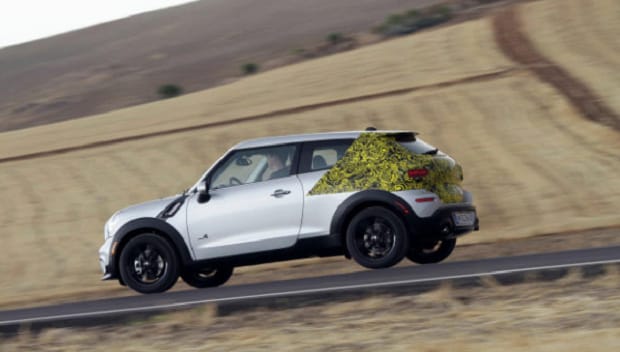 Source: [autoblog.com]

With all the great things being said I am going to have to go take a look, and maybe a drive!  I think that is a definite.  I love the look of this new model.  It incorporates everything that is truly MINI for me. 

For more information about this up-and-comer, give Checkered Flag MINI, your Virginia Beach MINI dealer, a call at (757) 490-1111 today.