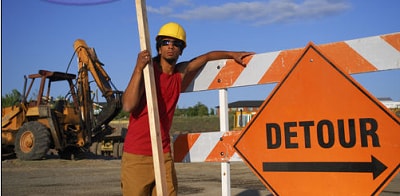 It will be another weekend of headaches for our Checkered Flag drivers. 

Apparently, spring is the best time for road work in Hampton Roads.  Over the past few weekends crews have been shutting down main Tidewater thoroughfares and putting up so many detour signs you almost wish you would have just stayed home. 

Of course, this weekend is no different.   Here are the currently planned road closures for the upcoming weekend from The Virginian-Pilot.

By Cindy Clayton

CHESAPEAKE

Part of Freeman Avenue will be closed Saturday while volunteers work in the median and alongside the road.

The closure, from 7 a.m. to 1 p.m., will stretch from Bainbridge Boulevard to Interstate 464, a city news release says.

Volunteers will be working along the road, planting flowers and shrubs and picking up litter there and in nearby neighborhoods.

Drivers are being asked to be cautious in the area and to slow down or use an alternate route if possible. 

CHESAPEAKE

The Gilmerton Bridge will be closed this weekend for work related to the bridge replacement project.

The bridge will close at 8 p.m. Friday and reopen at 5 a.m. Monday, according to a Virginia Department of Transportation news release.

Water traffic will not be affected.

Drivers can use the Downtown Tunnel and High-Rise Bridge on Interstate 64 as alternate routes.

Another closure is scheduled for the weekend of May 11. 

Also, there are closures scheduled for I-664 throughout the weekend.  Keep tuned to CheckeredFlag.com for the latest Hampton Roads traffic updates.