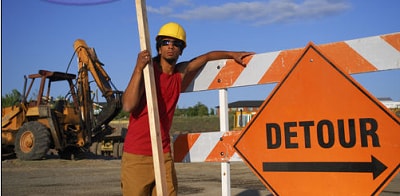 If you left the house today, there's a good chance you got stuck in a bit of unexpected Hampton Roads traffic.  Well, you're not alone.  There were both a Monitor-Merrimac Bridge closure and a High-Rise Bridge closure.  Before you head out tomorrow, check out the following and make sure you're taking the best route or you could be late for a very important date!

Source:[pilotonline.com]

Weekend closures set for High-Rise Bridge, I-664 tunnel

The Virginia Department of Transportation will have closures at the High-Rise Bridge and Monitor-Merrimac Memorial Bridge-Tunnel this weekend.

Tonight at 7 p.m., the lanes of the High-Rise Bridge that carry traffic toward Suffolk will be closed along with one lane that carries traffic toward Virginia Beach, according to VDOT. The lanes are scheduled to reopen at 5 a.m. Monday. Crews will be milling and paving the road.

At 8 p.m. tonight, crews will close the northbound lanes of the Monitor-Merrimac Memorial Bridge-Tunnel and are scheduled to reopen them at 6 a.m. Monday. Crews will be repairing tunnel joints.

Stay tuned to your favorite Hampton Roads new and used car website for more up-to-date Hampton Roads traffic alerts.