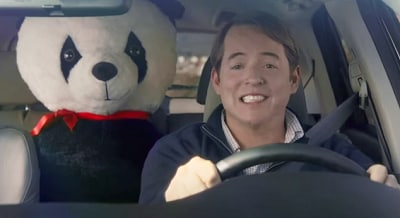 A wise teen named Ferris Bueller once said, "Life is packed with things you have to do.  But, sometimes, you just have to live a little."
The Honda CR-V is the perfect vehicle for both of those sides.  The 2012 Honda CR-V is the perfect balance for the practical day-to-day needs and fun-filled days off for you and your family. 

This Sunday, during the biggest football event of the year, Honda will premier its new commercial for the 2012 CR-V featuring Matthew Broderick in a clever homage to the 80's hit movie, Ferris Bueller's Day Off.  Super Bowl watchers will have to wait until Sunday to spot the hilarious ad, but, Checkered Flag Honda fans can view it now!



The"Matthew's Day Off" Honda CR-V Super Bowl ad should appear here.  If you are having difficulty viewing the 2012 CR-V commercial, simply choose the following link and scroll down to this article.  Link:  Honda Ferris Bueller commercial

If you like what you see, come check out the 2012 Honda CR-V for yourself!  Stop by your best Hampton Roads Honda dealer, Checkered Flag Honda for a CR-V test drive.  Call for more information, or to set up a test drive, at (757)490-1111.