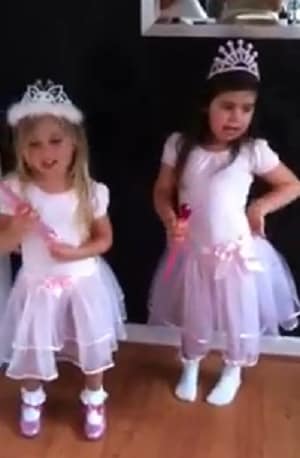 Who needs an extra smile today?  Well, get ready for a full dose of cuteness-with a little edge.

If you haven't heard of Sophia Grace Brownlee, then you are missing out.  Check out the following video of a very talented little girl and her trusty sidekick that has taken the internet by storm.  If the video does not appear on this page, choose the following link and scroll down to this article.  Link:  Sophia Grace performs Nicki Minaj's "Super Bass" 



Awww.  Reminds me of my little sister and me performing Madonna when we were little.  

And, if that wasn't enough cuteness to warm your heart this morning, check out this second video of little Sophia Grace meeting Nicki Minaj in person on the Ellen show.  Link:  Nicki Minaj sings with Sophia Grace on Ellen. 



Now, I don't know that we'll see anything this cute this Saturday, but we are holding a free concert this Saturday at Checkered Flag Hyundai featuring a handful of talented local artists.  Stop by our "Test Drive Your Tune" contest page and vote for your favorite video before heading to the free Virginia Beach concert this Saturday.