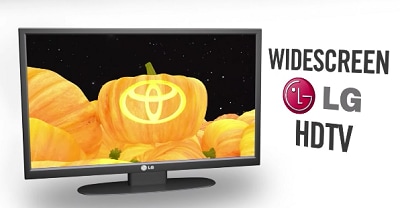 Those screams coming from Checkered Flag Toyota aren't so scary.  That's only the sound of joy coming from our Checkered Flag HallowScreen event. 

This Halloween weekend, when you purchase any new car, truck, or SUV from Checkered Flag Toyota, you'll also be heading home with a brand new widescreen LG HDTV!  Talk about a sweet treat!

And, don't forget the spooktacular October Toyota specials and incentives including this great deal on 2011 Toyota Corolla for $15,990 (plus tax and fees).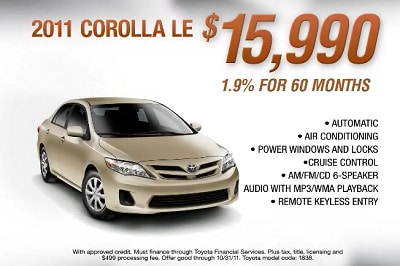 Doors open at 9am this Friday and Saturday and noon this Sunday.  Call Checkered Flag Toyota at (757)490-1111 for more information or directions to our Toyota Store on Virginia Beach Blvd.