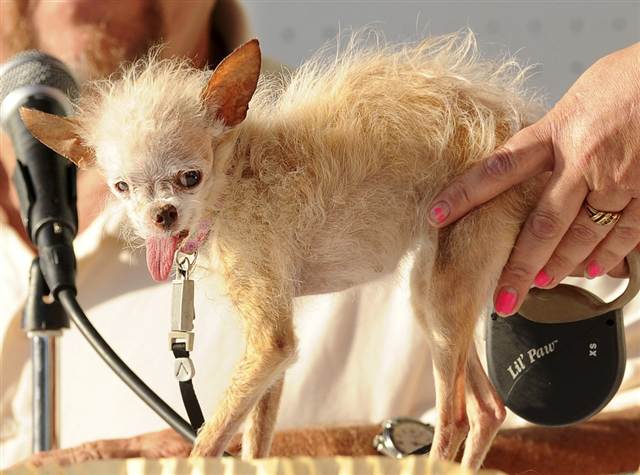 Here she comes.  The newest winner of the most annually anticipated beauty contest in America! 

Meet Yoda, the newest celebrity of the canine world.  This 2 lb. 14 year old Chinese Crested Chihuahua mix won the big crown this week for the World's Ugliest Dog at a Northern California fair.
 
Terry Schumacher of California rescued the poor abandoned Yoda, who she originally mistaken for a rat, from behind an apartment building.
 
Don't feel too bad for Yoda's looks.  By winning the top honor, Yoda took home $1000 and other posh pet prizes. 

Checkered Flag fans are already in love with the pint-sized princess.  For Checkered Flag driving tips for keeping your favorite pup safe in while on the road, choose this link:  Dog Travel Tips

Congratulations Yoda!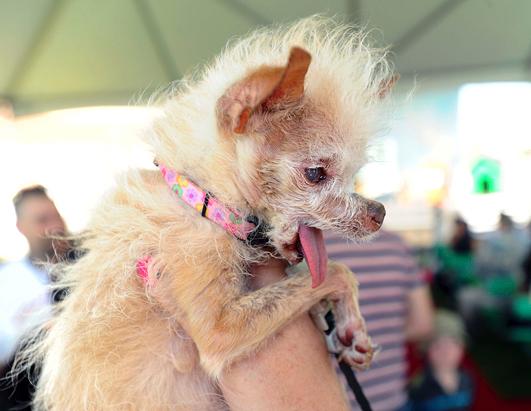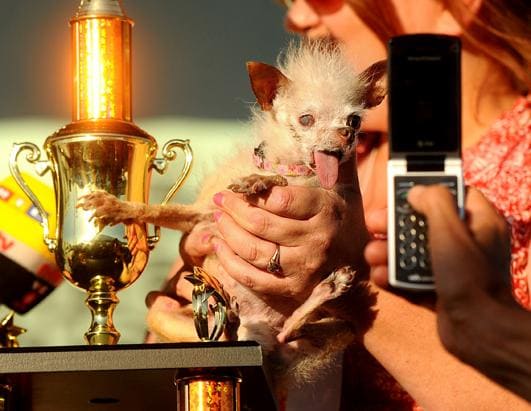 Check out some of the other adorable contestants below:

Hercules the Pug




Handsome Hector




Photo source: [abcnews.com]