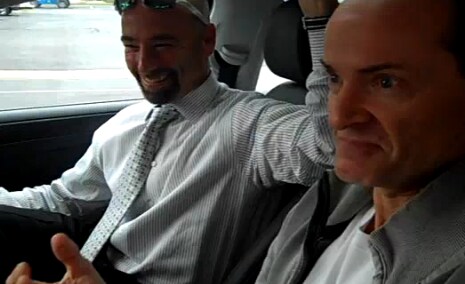 Have you heard all the hype about the All New 2011 VW Jetta, but maybe haven't had a chance to make it out for a test drive yet?  Well, we're here to help!
FM99 WNOR's Rick Rumble recently took quite a joy ride with our own Checkered Flag Volkswagen Manager, Todd Collins in the brand new, totally upgraded 2011 Jetta.  I gotta tell you, I was a little nervous when I saw Todd toss over the keys, but, it looks like everyone made it back in one piece.

Check out the footage:
 

If you have difficulty viewing the video, simply follow the following link and scroll down to this article:  Checkered Flag VW Test Drive 2011 Jetta

In case you didn't catch it, but this all new 2011 Jetta starts under $15,000.  That's less than the starting price of previous Jetta models, and this one is bigger and better than ever before!!
 
We have plenty of new 2011 Jettas in stock here at Checkered Flag Volkswagen on Virginia Beach Blvd that are ready and waiting to go to good homes.  So get down here this weekend, and while you're hear, maybe stop by our Checkered Flag Rock the Lyrics Contest and win $1000 to put towards those first few payments!!
 
We will see you soon at Checkered Flag VW.  If you would like more information, call us at (757)490-1111.