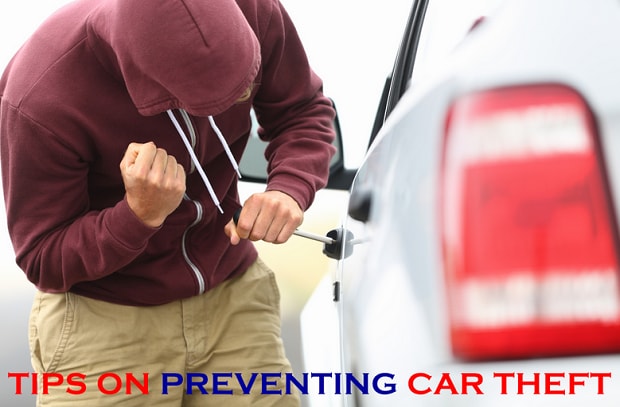 Selling cars, trucks, vans and SUV's is a passion for the Checkered Flag dealerships.  They love that the vehicles that they sell are known for safety and security, but it never hurts to have an extra dose of prevention.  Keep your prized possessions safe with some helpful tips to prevent auto theft.

Auto thefts are generally trending downward in the US, but each year the same vehicles top the National Insurance Crime Bureau's Hot Wheels list of the most stolen cars. The agency now has the data for 2014, and some perennial favorites continue to lead the tally.

The NICB offers up some suggestions it calls four "Layers of Protection" against getting your car stolen:

Common Sense: Lock your car and take your keys. It's simple enough, but many thefts occur because owners make it easy for thieves to steal their cars.

Warning Device: Having and using a visible or audible warning device is another item that can ensure that your car remains where you left it.

Immobilizing Device: Generally speaking, if your vehicle can't be started, it can't be stolen. "Kill" switches, fuel cut-offs and smart keys are among the devices that are extremely effective.

Tracking Device: A tracking device emits a signal to the police or to a monitoring station when the vehicle is stolen. Tracking devices are very effective in helping authorities recover stolen vehicles. Some systems employ "telematics," which combine GPS and wireless technologies to allow remote monitoring of a vehicle. If the vehicle is moved, the system will alert the owner and the vehicle can be tracked via computer.

Source: [autoblog]

With amazing devices, police presence and your preventative steps; your vehicle should be golden.  Make sure to follow the simple steps to ensure that protection.

For more information regarding ways to protect your vehicle, call your local Hampton Roads Checkered Flag dealership.  They would love to help you, simply call today at (757) 687-3447.