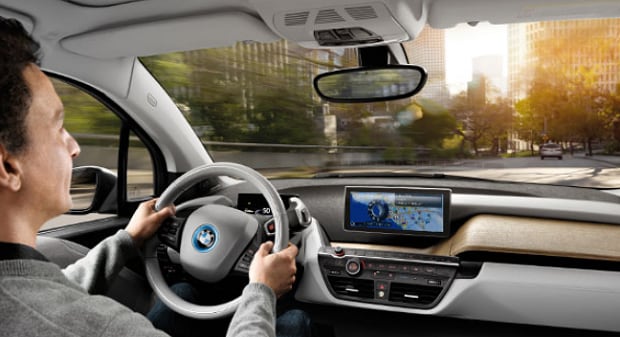 Norfolk Honda and Virginia Beach BMW are excited to have two of the new vehicles in stock and ready for test drive that have been named part of the 10 Best Interior List by Wards Automotive.  All of the Checkered Flag dealerships have amazing pre-owned inventory, so you can really get a feel for what all the best Interiors on the list are like.

Wards names its 2015 10 Best Interiors list
Brandon Turkus

Wards Automotive has named the winners of its 10 Best Interior awards, covering a wide but affordable array of vehicles. Where last year's list contained two six-figure vehicles, including the $372,800 Rolls-Royce Wraith, this year's is, well, a whole lot more reasonable.

The publication lists the Mercedes-Benz C400 at $65,000 (which seems off), making it the most expensive vehicle here. That said, we'd argue that the entire C-Class line deserves to make this year's list, owing to its varied and high-quality selection of materials. The other vehicle to break the $60,000 mark, meanwhile, is the $60,675 Ford F-150 King Ranch, which has 327,000 pounds of leather lining its interior. Only one other German car, the BMW i3, and one other pickup truck, the GMC Canyon, managed to make this year's list.

Here's the full list of this year's winners:
    2014 BMW i3 ($52,550)
    2015 Chrysler 300C Platinum ($51,175)
    2015 Ford F-150 King Ranch ($60,675)
    2015 GMC Canyon SLT ($40,465)
    2015 Honda Fit EX-L ($21,590)
    2015 Jeep Renegade Limited ($33,205)
    2015 Kia Sedona SXL ($43,295)
    2016 Mazda6 Grand Touring ($33,395)
    2015 Mercedes C400 ($65,000)
    2015 Nissan Murano SL ($41,905)

See what we mean about the mainstream vehicles? Not only is there a distinct lack of luxury brands, it's the price of some of the vehicles that surprise. The Honda Fit, Jeep Renegade and Mazda6 are very reasonably priced, especially when you compare Wards price with the starting price. The Renegade Limited starts at less than $25,000, the Mazda at less than $22K and the Fit at under $16,000.

Source: [autoblog]

With Checkered Flag carrying all the vehicles in the 10 Best Interiors List either in new or pre-owned vehicles, it seems only logical that you drive into their dealerships today and test drive one of these amazing creations.

With interiors that are comfortable and stylish, there is no time like the present to have an experience with one of the top 10 at Checkered Flag.

Call Checkered Flag today at (757) 687-3447 and schedule your test drive today.