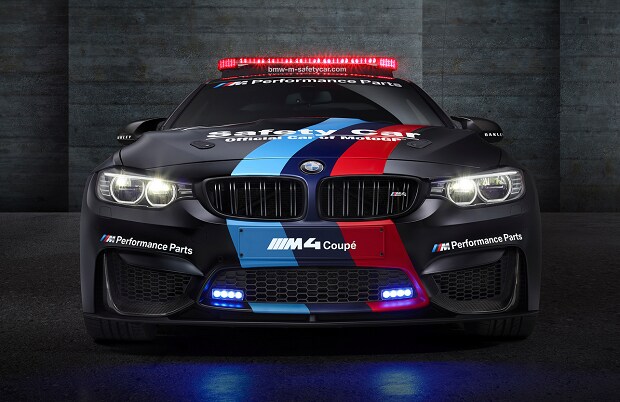 The M4 GTS is getting some exciting new changes and Checkered Flag BMW is super stoked!  With a new water injection system adds new possibilities for engine performance-and that is always exciting (especially on an M4!).

BMW preparing new M4 GTS with water injection
Noah Joseph

Last month, BMW revealed a new safety car for the MotoGP series. Only instead of just taking one of its production models and giving it some flashing lights, special livery and emergency equipment, the Bavarian automaker used the specially equipped M4 to showcase a new water injection system. And now word has it that the tech is being worked into a new M4 GTS.

The system sprays water into the combustion chamber in order to lower the temperature of the air and increase the engine's efficiency, thus allowing it to produce more power without overheating, and relying less on ambient temperatures. It does require refilling a 1.3-gallon water tank in the trunk, though.

According to Car and Driver, it's that same system that BMW will be installing in the new M4 GTS, taking the place of previous M3 GTS specials. If precedent is anything to go by, the M4 GTS will also be stripped of excess weight and feature a tighter suspension, stickier tires and more, in order to make BMW's muscle coupe even more hardcore and focused for the track. We could be looking at a debut as early as Pebble Beach in August.

Source: [autoblog]

Hampton Roads highways are not going to know what hit them when one of these amazing creations lands here in VA!  With the Tidewater traffic it might not get far.  It is certainly no Autobahn.

For more information about new BMW models and the current inventory at Virginia Beach BMW stay logged in to Checkeredflag.com.  Call Checkered Flag BMW today to schedule your visit at (757) 687-3447 to speak to a knowledgeable agent regarding this and the other amazing BMW technology advancements.